Easy Solutions for Avoiding Winter Weight Gain
Food is sustenance, the mouthwatering substance of life and love. It sees us through all occasions; the good, the bad, and the downright hungry.
Whatever's on the menu, there's nothing more gratifying than comfort food to provide us with the necessary calories for the winter. Just try to think of a winter's day, or a family gathering, that a platter of turkey, a pecan-pie, or a side of holiday stuffing does not enhance!
Alas, life is cruel, and after some serious nibbling throughout the seasonal celebrations, winter weight gain can kick in. Without any guilt or obsession, this natural dilemma can be the product of increased socializing, unhealthy eating traditions, or just simply trying to keep our bodies warm.
Here are some easy solutions to winter weight gain worth giving a try.
Prioritize Lifestyle Food Plans 
The first hurdle to cross when attempting to lose winter weight gain is gaining support from our peers!
Family and friends support us in many ways, yet when we mention diet goals, they may think of us as extreme. Tell people around you how important balancing weight has become for you, and make them your allies in a calorific cause.
Listen to mindset videos or podcasts before attending an event or celebration. These may help the mind escape food complacency, providing a base from which to eat authentically, rather than from habitual patterns.
Don't swing back into compulsive eating to accommodate others; saying "no" to certain foods is perfectly okay.
Inner conflict may arise, yet before gorging thoughtlessly, remember to stick to healthy goals and quickly reassess.
Use a mobile app for weight loss, to check calories at any given moment. If food becomes a triggered discussion, plant a seed of healthy excitement. Share the knowledge that food is the body's friend, and that the relationship we have with it is completely up to us. We don't need to get feelings tangled up with taste buds.
Cold Realities Of Winter Weight Gain
By remaining indoors most of the time (consequently avoiding gyms and outdoor activities), we effectively shield ourselves from the cold. Also, eating is a way to increase the temperature of the body. The combinations of heavier food, and lack of outdoor activity, often leads to winter weight gain.1,2
To tackle these chilly dilemmas, we need to warm to the truth. We need indoor exercise to get the blood pumping and nourishment that gratifies us without too many calories.
Aerobic or muscle endurance exercises both keep the body warm for up to 20 minutes after each session.3
Aerobic exercises to do at home include skipping, running (either up stairs or on a treadmill), using an elliptical machine or a stationary bike, or doing housework that gets the body moving!
Watching videos incorporating Zumba, kick-boxing, cardio, or even any form of dancing, are perfect for burning calories.
Circuits can include - torso twists, jumping-jacks, butt-kicks, and burpees (a squat thrust with an additional stand between reps).4
Muscle endurance can be achieved by using weights, or performing lunges, squats, push-ups, sit-ups, and planks.5
Pilates, yoga, or Tai-Chi movements, although not as fast-paced, can make us more present with our true selves, and possibly help us recognize the root of food habits. The enhanced body and mind connection can be the platform from which cravings can be managed, and food behaviors altered.
Supplements for Healthy Metabolism  
Supporting a healthy metabolism is key to shedding excess weight and getting back to feeling vital and energized. Specific nutritional supplements that balance metabolism can help make a positive shift.
PectaSol Modified Citrus Pectin supports our metabolic processes by helping maintain healthy cholesterol and blood pressure.* One study also shows that PectaSol could directly help to support a healthy, balanced weight.9
For support with metabolic efficiency, ecoMetabolic is an innovative botanical and nutrient formula that delivers powerful protection and support for healthy metabolic function and optimal glucose balance.* It can help reduce sugar cravings, perfect for all those Christmas parties!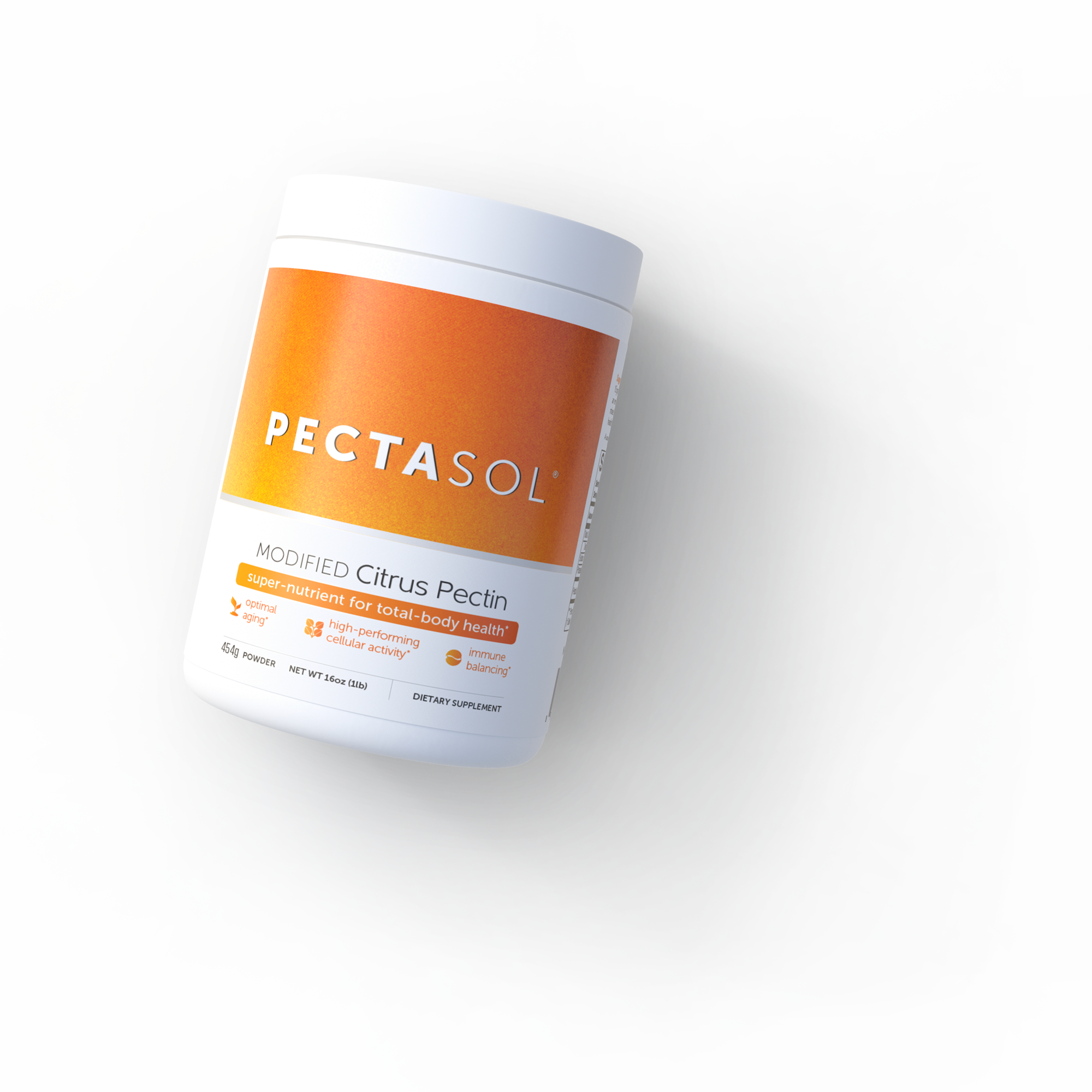 Formulated by award-winning Integrative Medicine expert and best-selling author, Isaac Eliaz, MD, PectaSol is the leading supplement for enhancing the body's most essential self-healing mechanics.
Speaking of sugar, after years of being in the spotlight for its clever ways to make us feel wired, sugar has to go! Increased sugar intake and consumption of added sugars in foodstuffs have been linked to body weight gain (especially abdominal fat).7
To get away from sugar, switch your attention from something sweet to something delicious in the form of a (sugarless) treat. There are many recipes out there, including Dark Chocolate Avocado Truffles, Lemon & Ginger Pistachio Bars, Keto Snickers and Tangy Avocado Lime Tart, to name just a few! Why not surprise everyone by starting from scratch, making a delicious dessert, and sending it along as a gift? Introduce those you love to a completely new and healthy, sugarless perspective.
Other foodstuff recommendations for a warm, healthy glow are cooked oats (can be sprinkled with seasonal treats such as cranberries or dark chocolate cacao), nuts and seeds, eggs, chicken, turkey, fresh fish, and venison. Cooking in ghee (clarified butter) is particularly helpful for warmth, and adding warming spices when cooking such as turmeric, cloves, cinnamon, cumin, coriander, ginger, garlic, and asafoetida (known also as hing in India). The kitchen will smell amazing!6
Metabolism involves the chemical reactions in the body's cells that change food into energy. Having a high metabolism can make us feel better and give additional zest and zeal. Supporting metabolism, and in turn, balancing weight, is a sound proposal for anyone's health.
Other foodstuffs and drinks that support metabolism include:
Lentils (Polyphenol-rich)

Chickpeas (decreases fatty acids)

Ginger (helps weight-loss)

Brown rice (positive insulin releaser)

Coffee (increases fat oxidation)

Green tea (helps weight-loss management)10-15
As we can see, eating cool is not the game here, especially in winter. Food is the means to surviving and thriving—and with a few basic adjustments, we can turn food vice into food virtue.
Food discipline can be hard, but so can obesity. However, with the right support, the only winter hardship here may be the chilling weather.
Sources:
de Castro JM. Seasonal rhythms of human nutrient intake and meal pattern.

Physiol Behav

. 1991;50(1):243-248.

https://pubmed.ncbi.nlm.nih.gov/1946724/

Food manufacturers say lack of exercise causes weight gain. Healthcorps.org.

https://www.healthcorps.org/food-manufacturers-say-lack-exercise-causes-weight-gain/

Body temperature responses to exercise. Ptdirect.com. Published December 4, 2014. https://www.ptdirect.com/training-design/anatomy-and-physiology/acute-body-temperature-responses

Chertoff J. Aerobic exercise examples: At home, at the gym, benefits, and Mor. Healthline.com. Published May 3, 2018.

https://www.healthline.com/health/fitness-exercise/aerobic-exercise-examples

Salyer J. Muscular endurance exercises: Top 5 workouts. Healthline.com. Published November 3, 2015.

https://www.healthline.com/health/fitness-exercise/muscular-endurance-exercises

MASc,V. (2006). Ayurveda: A Brief Introduction and Guide.

https://www.ayurveda.com/resources/articles/ayurveda-a-brief-introduction-and-guide

Sugar and health effects. Org.nz.

 

https://www.royalsociety.org.nz/what-we-do/our-expert-advice/all-expert-advice-papers/sugar-and-health/sugar-and-health-effects/

Rastogi S. Building bridges between Ayurveda and modern science.

Int J Ayurveda Res

. 2010;1(1):41-46.

https://www.ncbi.nlm.nih.gov/pmc/articles/PMC2876924/

Marín-Royo G, Gallardo I, Martínez-Martínez E, et al. Inhibition of galectin-3 ameliorates the consequences of cardiac lipotoxicity in a rat model of diet-induced obesity.

Dis Model Mech

. 2018;11(2). doi:10.1242/dmm.032086

https://pubmed.ncbi.nlm.nih.gov/29361517/

Ganesan K, Xu B. Polyphenol-rich lentils and their health promoting effects.

Int J Mol Sci

. 2017;18(11). doi:10.3390/ijms18112390

https://www.ncbi.nlm.nih.gov/pmc/articles/PMC5713359/

Dai Z, Lyu W, Xie M, et al. Effects of α-galactooligosaccharides from chickpeas on high-fat-diet-induced metabolic syndrome in mice.

J Agric Food Chem

. 2017;65(15):3160-3166.

https://pubmed.ncbi.nlm.nih.gov/28362090/

Maharlouei N, Tabrizi R, Lankarani KB, et al. The effects of ginger intake on weight loss and metabolic profiles among overweight and obese subjects: A systematic review and meta-analysis of randomized controlled trials.

Crit Rev Food Sci Nutr

. 2019;59(11):1753-1766.

https://pubmed.ncbi.nlm.nih.gov/29393665/

Irimia R-E, Gottschling M. Taxonomic revision of Rochefortia SW. (Ehretiaceae, Boraginales).

Biodivers Data J

. 2016;4(4):e7720.

https://bdj.pensoft.net/article/7720/

 

Acheson KJ, Zahorska-Markiewicz B, Pittet P, Anantharaman K, Jéquier E. Caffeine and coffee: their influence on metabolic rate and substrate utilization in normal weight and obese individuals.

Am J Clin Nutr

. 1980;33(5):989-997.

https://pubmed.ncbi.nlm.nih.gov/7369170/
Hursel R, Westerterp-Plantenga MS. Catechin- and caffeine-rich teas for control of body weight in humans. Am J Clin Nutr

. 2013;98(6 Suppl):1682S-1693S.

https://pubmed.ncbi.nlm.nih.gov/24172301/
---