Why Is PectaSol So Essential for Heart Health?
Research into PectaSol for cardiovascular health continues to gain momentum, with groundbreaking peer-reviewed studies steadily emerging in high-impact scientific journals. From this accumulating data, we're learning more about how PectaSol works to actively support healthy cardiovascular function.*
And the results are impressive.
Importantly, the majority of studies on PectaSol over the last decade have been conducted by independent research teams from around the world. These researchers have no commercial affiliation with PectaSol—just a deepening interest in its remarkable mechanisms, shown to support our most critical areas of health.*
Multiple Cardiovascular Benefits
In 2019 alone, five independent studies on PectaSolwere published, showcasing a broad range of benefits for cardiovascular health. These studies demonstrate how PectaSol works to maintain healthy cardiac tissue, promote strong blood vessels and heart valves, and support overall cardiovascular function.*
To date, close to twenty independent published studies shed light into the multi-targeted benefits of PectaSol in supporting cardiovascular function, metabolism, kidney health, and other related areas.*
So what makes PectaSol so effective—and so exciting to researchers in the field of heart health?
The Most-Researched Galectin-3 Blocker
PectaSol is the only available agent shown to block the actions of a protein in the body called galectin-3. This rogue protein is capable of wreaking havoc if left unchecked, and levels tend to rise due to certain stressors, as well as with age. Thousands of published studies, including large scale clinical data, show how galectin-3 plays a significant role in impacting our most critical areas of health:
Cardiovascular and kidney function
Metabolism
Immunity
Cellular health
And more…
From this fast-growing field of research, only one available solution has emerged: PectaSol Modified Citrus Pectin—The most-researched galectin-3 antagonist.*
PectaSol's proven ability to enter the circulation, block galectin-3, and make a positive difference in key organs and systems, has earned it recognition as one of the most important daily supplements we can take for cardiovascular wellness and overall longevity.*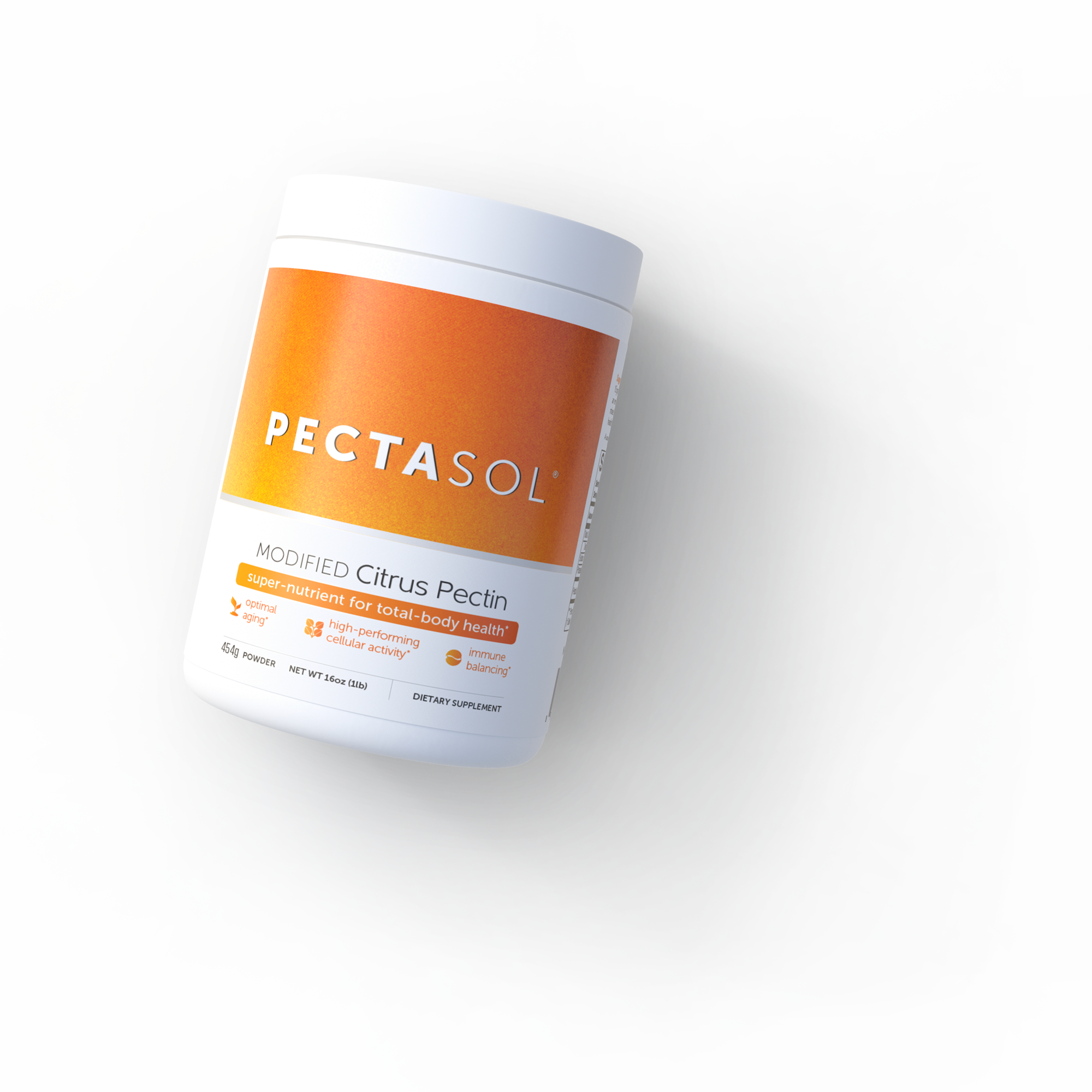 Formulated by award-winning Integrative Medicine expert and best-selling author, Isaac Eliaz, MD, PectaSol is the leading supplement for enhancing the body's most essential self-healing mechanics.
---