Top Highlights from the Reverse Alzheimer's 3.0 Summit
Thank you for attending the Reverse Alzheimer's 3.0 Summit with host Heather Sandison, ND! A diagnosis of Alzheimer's is, to put it mildly, devastating — not just for the patient but also their loved ones. And while not all neurodegenerative diseases can be reversed, anything is possible and many, as many experts discussed at the summit.
ecoNugenics' founder and formulator Dr. Isaac Eliaz, MD, spoke at the summit about neurodegeneration and what drives dementia, neuroinflammation, and Alzheimer's. If you missed his talk, "Reducing Neuroinflammation and Neurodegeneration," please watch the short highlights reel above.
Did you claim your summit gifts yet? Learn exactly how to identify and improve the underlying causes of neurodegeneration with Unlock the Secrets to a Sharper Mind: 7 Proven Memory-Boosting Techniques for Cognitive Longevity + Isaac Eliaz, MD's Brain Health Dosing Guide — our summit gifts to you!
You will discover that it IS possible to rejuvenate your brain, sharpen your mental function, improve your memory — and much more. Here are examples of what you will learn:

The difference between Alzheimer's and dementia

The top 10 early warning signs of Alzheimer's disease

How to target and eliminate brain-damaging toxins and heavy metals using a first-of-its-kind detox formula

The little-known protein (galectin-3) that drives neuroinflammation and raises your risk of Alzheimer's and neurological conditions

The best diet plan to follow, plus the most important nutrients for healthy cognitive function
It's time to empower yourself with proven strategies that reduce your risk of Alzheimer's and enhance your brainpower. Don't sit back and let the fear of memory loss rule your life — act now to nourish, heal, and protect your brain!
The ecoNugenics' Brain Health Bundle features highly effective ingredients that target all aspects of neurodegeneration — reducing inflammation at the source, eliminating toxins and heavy metals from the body, and crossing the blood-brain barrier for superior antioxidant support.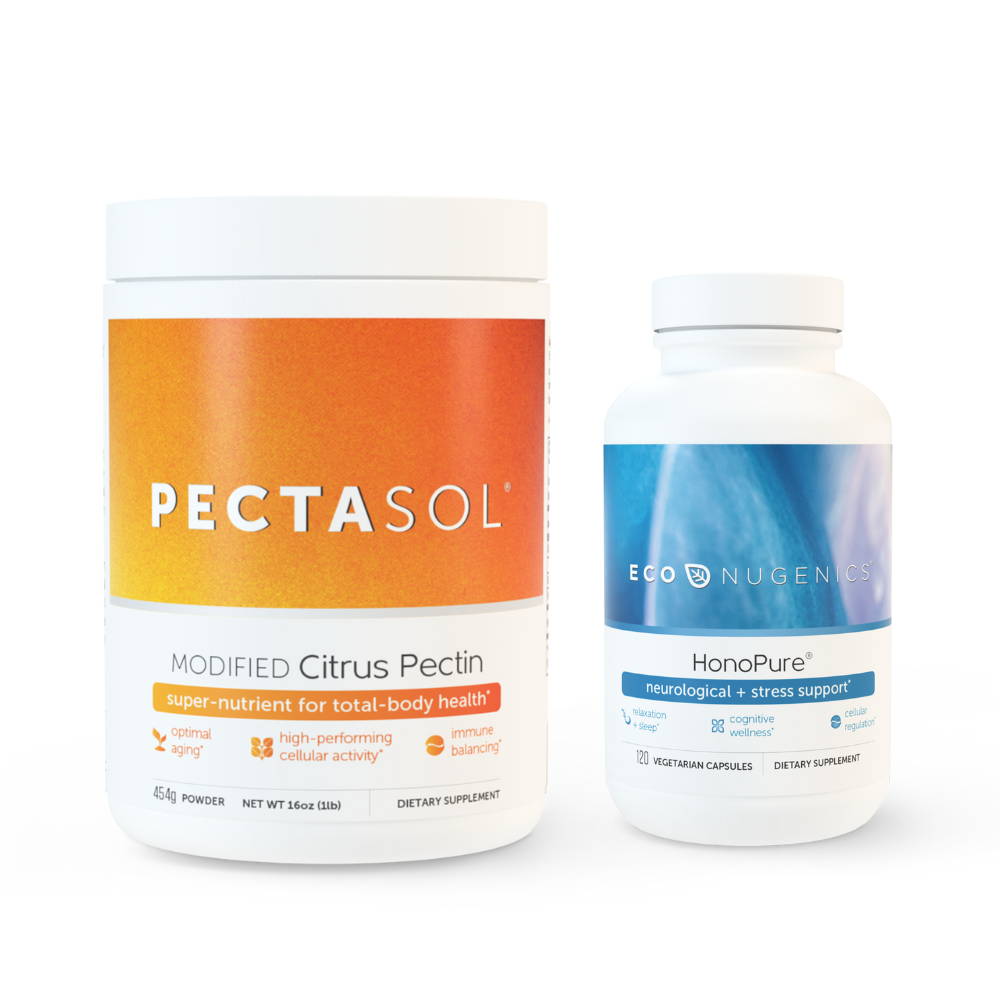 P.S. Are you a healthcare practitioner interested in learning how these formulas can help you improve your patient outcomes? Click here to learn more.