5 Ways to Have a Healthy Holiday Season
The Holidays are no joke. Extensive preparations, long-distance travel, social and family gatherings, dietary indulgences, bad weather, and immune challenges create the worst kind of holiday cocktail that can leave you feeling overwhelmed and burned out—with serious consequences to your health.  
However, if we take steps to nourish ourselves and support our defenses against these seasonal challenges, it becomes easier to relax and enjoy ourselves. We also give ourselves the upper hand against seasonal viruses like colds and flus, and excess winter weight gain.  
These five simple steps can help you have a healthy holiday season, and start the new year with greater energy, health, and vitality.  
Cold weather can impact your adrenal glands, leaving you feeling more tired than usual. In addition, darker days can make you sleepy, because darkness stimulates your body to produce more melatonin, the master sleep hormone.1 Deep, restful sleep is one of the most important ways to keep stress to a minimum and optimize your immune health this time of year. Experts recommend seven to nine hours per night for most people; but in the winter, we often need a little more sleep to rest and recharge.  
2. Eat Healthy, Colorful Foods
Brightly colored fruits and vegetables have high concentrations of health promoting phyto compounds, micronutrients and antioxidants.2 Sautéed kale with pumpkin may not be as festive as pie or sugar cookies, but the real gifts will be stronger immunity, greater energy, better digestion, and less stress. When you fill up with nutrient-dense foods first, you can indulge in holiday treats and sweets without the damaging sugar spikes and crash.  
The secret to surviving holiday indulgences and avoiding winter weight gain, is with natural, nourishing digestive support. Proper nutritional digestive support can relieve occasional digestive discomfort, reduce sluggishness from overeating, and increase your ability to digest heavy or overly rich foods. Click here for more tips on healthy holiday digestion.  
If you're looking for a fast-acting solution, ecoDigest is a natural digestive supplement formulated to promote healthy digestion and microbiome balance. This natural gut supplement is made from a blend of botanicals like pomegranate seed, cinnamon, cardamom, ginger, and sacred lotus seed, together with functional mushrooms, minerals, and a small amount of digestive enzymes. ecoDigest is a perfect go-to for relieving short-term digestive discomfort, while promoting optimal digestive function, nutrient absorption, regularity, and overall digestive balance.*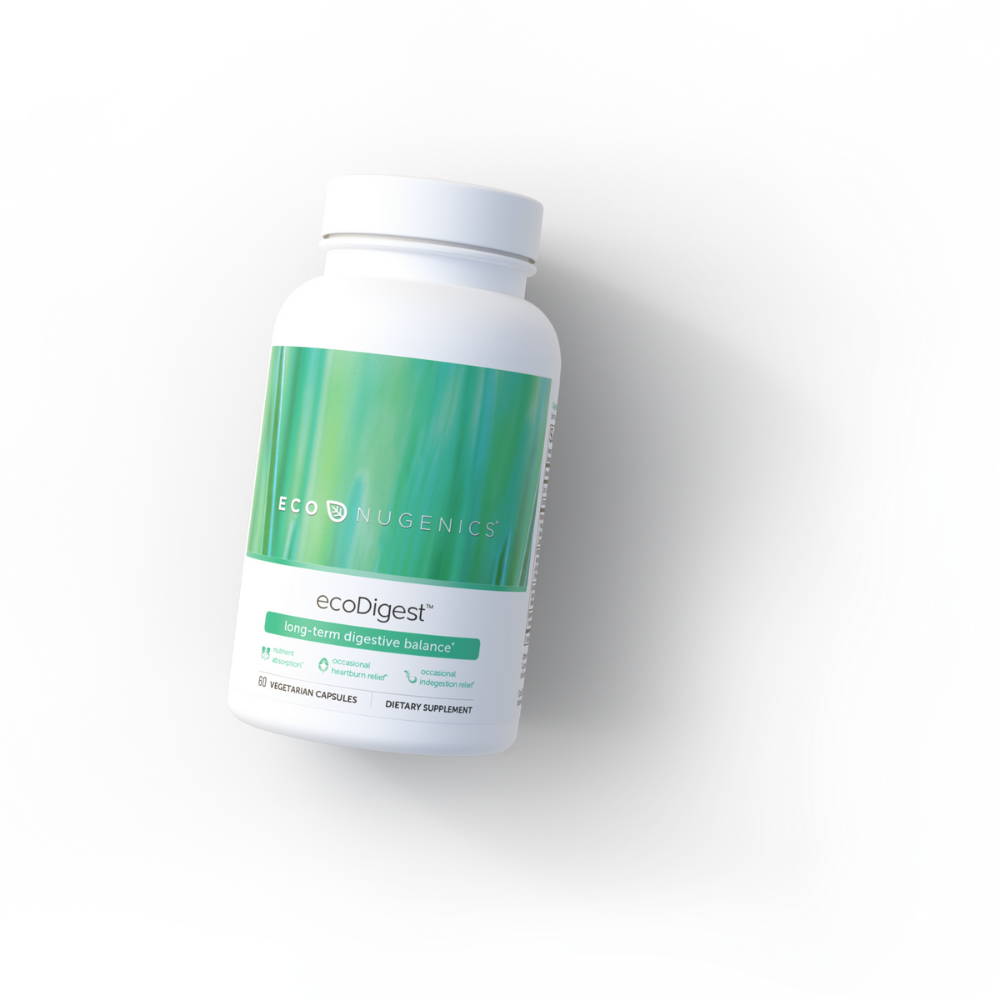 Expertly formulated by Integrative Medicine Expert, Isaac Eliaz, MD, ecoDigest is your go-to daily digestive enzyme supplement for fast-acting gut support and healthy digestion balance.
Many people look for natural ways to boost their immune system this time of year. However, boosting immunity with things like echinacea can cause immune overreactions and autoimmune flare ups.3 
To support your immune defenses, , it's important to balance the immune system with immune-modulating ingredients like functional mushrooms, that work to regulate and train the immune system to respond optimally. Click here to read more on why balancing is better for immunity than boosting.  
If you're looking for an immune support supplement, MycoPhyto is a unique physician-formulated mushroom immune formula, featuring 6 powerful functional mushrooms that are grown on a blend of immune-supporting herbs for additional immune support benefits. MycoPhyto delivers intensive support for optimal immune function, as well as supporting greater energy, vitality, and total-body health.*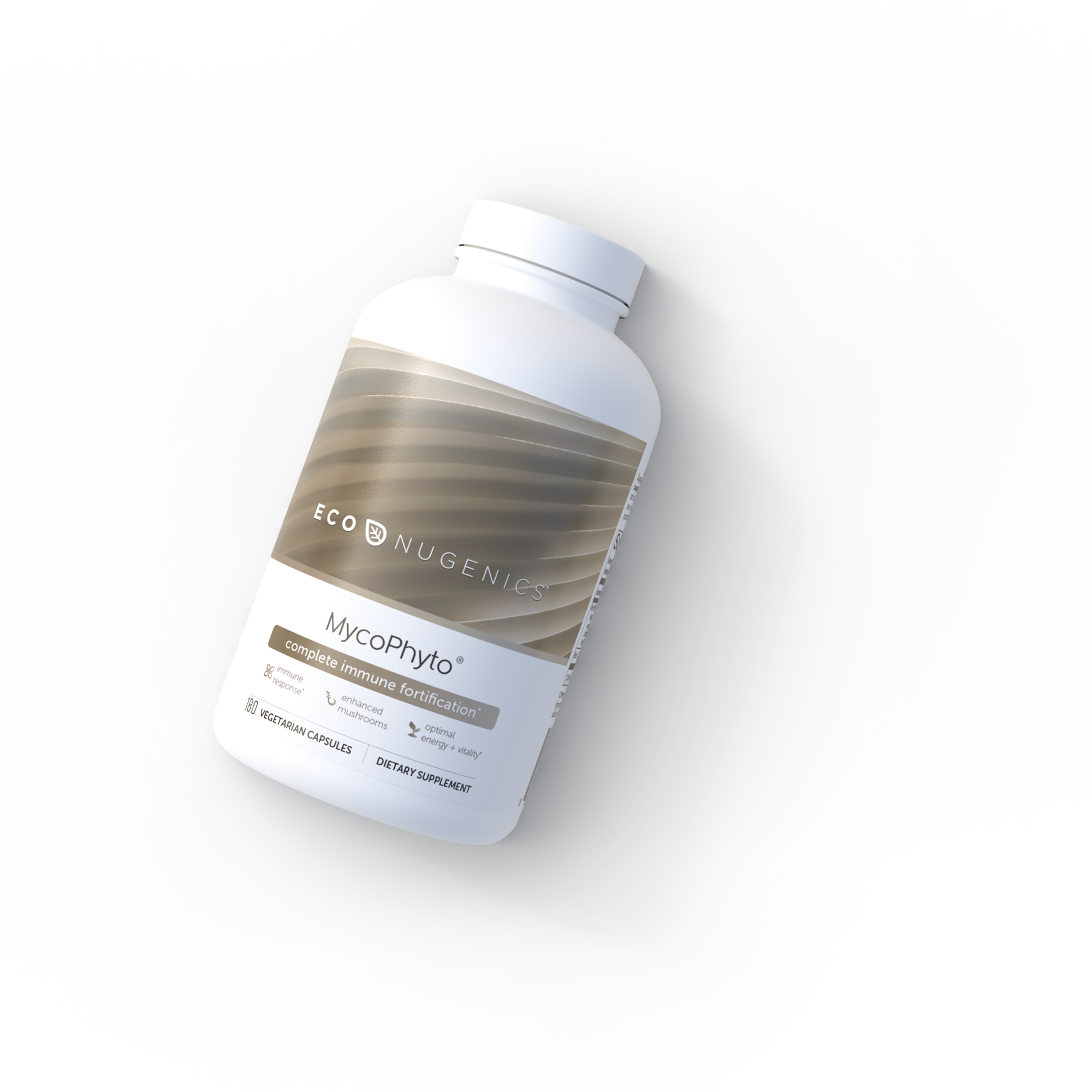 A revolutionary, high-potency mushroom formula that works to optimize acute and long-term immune responses, and reinforce overall immune function.*
Stress is one of the top threats to your immune and overall health. During the winter, darker days can also leave us with the winter blues, aka Seasonal Affective Disorder (SAD). Finding natural ways to boost mood and reduce stress can have numerous benefits for immune health, energy, digestion, and other areas of health. Click here for simple tipson surviving holiday stress.  
Our physician-formulated and recommended supplement, HonoPure pure honokiol is extracted from magnolia bark, and is one of our most popular products for mood and stress support. Pure honokiol is a powerful antioxidant that supports relaxation, mood and mental clarity, cognitive function, restful sleep and more benefits.4*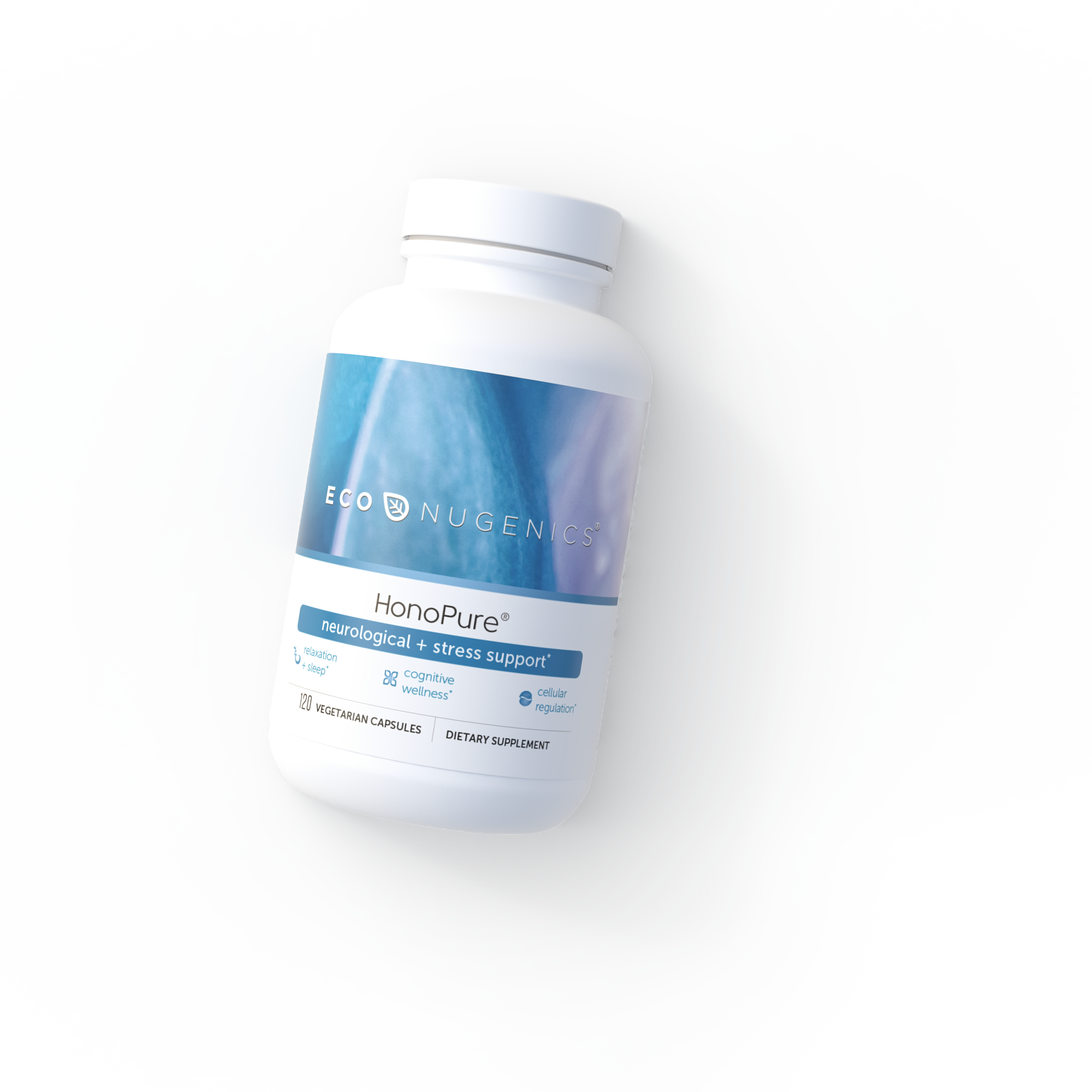 A powerful, versatile extract that provides a broad-spectrum of critical benefits for neurological function, oncology support, and other key areas of health.*
Sources:
1. Buresová M, Dvoráková M, Zvolský P, Illnerová H. Human circadian rhythm in serum melatonin in short winter days and in simulated artificial long days. Neurosci Lett. 1992 Mar 2;136(2):173-6.
2. Wallace TC, Bailey RL, Blumberg JB, et al. Fruits, vegetables, and health: A comprehensive narrative, umbrella review of the science and recommendations for enhanced public policy to improve intake.Crit Rev Food Sci Nutr. 2020;60(13):2174-2211.  
3. BaxCE, Chakka S, Concha JSS, Zeidi M, Werth VP. The effects of immunostimulatory herbal supplements on autoimmune skin diseases. J Am Acad Dermatol. 2021 Apr;84(4):1051-1058.  
4. Woodbury A, Yu SP, Wei L, García P. Neuro-modulating effects of honokiol: a review.Front Neurol. 2013 Sep 11;4:130.
---