Solutions for Long-Haul: Immune Balancing with Multi-System Support
The more we learn about aggressive pathogens such as emerging viruses, the more we understand their long-term impacts on the body. One issue that continues to come up, especially in long-haul, is ongoing inflammation within the heart and cardiovascular system, as well as in other organs and systems like the lungs, liver, kidneys, and neurological system.1-3
Research continues to show how these reactions are driven by immune system dysregulation—which can lead to overactive immune responses including cytokine storms and organ damage. 
One study showed that 78% of subjects still had cardiovascular alterations, and 60% of them still showed signs of persistent myocardial inflammation, more than two months after initial infection. Other issues such as headaches, dizziness, fatigue, pain, sleep problems, mental health and mood imbalances, and other neurological symptoms are also increasingly reported in long-haul.2 
The Role of Galectin-3 in Long-Haul
One key biological protein, called galectin-3, shows direct involvement in this area of health. Galectin-3 is the body's master "alarm protein" and is activated when the body is under threat from illness, injury, toxins, stress, etc. Galectin-3 triggers the inflammatory cascade in the body, causing cytokine storms, and eventually organ damage. It has been shown to be a reliable marker in predicting the outcome of aggressive viral infections.
Importantly, galectin-3 shares a nearly identical structure to the viral spike protein, and as a result, researchers are suggesting galectin-3 blockers to support against the spike protein, as well as to help calm the inflammation storm.3,4
Thousands of previous studies on galectin-3 show how it negatively impacts our most critical areas of health — and demonstrate the benefits of blocking this rogue protein to support key areas including cardiovascular, cellular health, kidney and liver health, immunity, and more.5-7  
Blocking Galectin-3 for Long-Term Health
Recent studies and increasing clinical use suggest that blocking galectin-3 presents a promising strategy for long-haul, offering a broad-spectrum of benefits to defend health in key organs and systems. Blocking galectin-3 can support immune balance and efficacy, support optimal inflammation responses in the body and nervous system, optimize cellular function and communication, and more.  
PectaSol is recognized as the only positively researched form of Modified Citrus Pectin (MCP), and the most-researched and only commercially available galectin-3 blocker with a wealth of benefits in immune and other areas of health.8,9  
This form of MCP is also shown to decrease the expression of cytokines such as IL-6, IL-1β, IL-18, and TNF-α.10 Other studies show it supports lung health and defends liver function, by blocking galectin-3. It is also shown to defend cognitive health and blood-brain barrier integrity, offering critical support for healthy neuroinflammation responses.11-13
The Role of Medicinal Mushrooms
Medicinal mushrooms such as reishi, cordyceps, and others also offer essential support for long-term immune and total-body health. By regulating and balancing immune function, and training immune cells to respond appropriately, mushrooms act as potent immune modulators that help to reign in overreactions while at the same time, elevating the activity of unresponsive immune cells so they can better defend against harmful invaders. In addition, mushrooms also excel at supporting optimal cell, tissue, and organ health with a powerful profile of unique nutritional compounds.  
ecoNugenics MycoPhyto intensive immune formula is a first-of-its kind botanically enhanced mushroom formula featuring 6 powerful mushrooms that are grown on a blend of immune-supporting herbs for increased benefits. MycoPhyto delivers powerful, fast-acting immune support and defense for long-term health and wellness and is an ideal complement to PectaSol for robust and optimized immune function.* 
A fortified, balanced, and well-trained immune system is your best defense not just against current issues, but for future challenges and for healthy aging in general. PectaSol and MycoPhyto are two top performing solutions that provide daily nourishment and essential support for optimal long-term immune and total-body health.*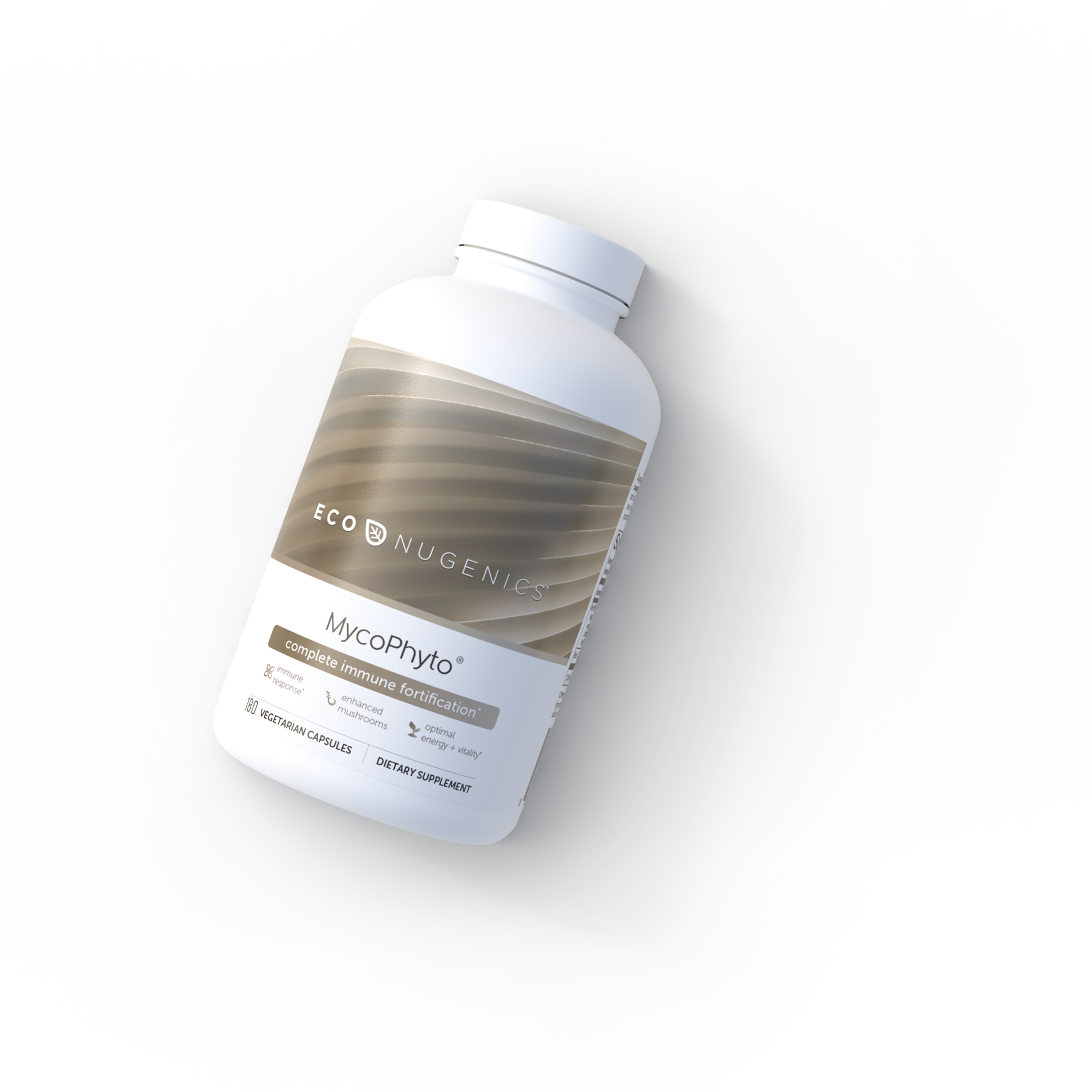 A revolutionary, high-potency mushroom formula that works to optimize acute and long-term immune responses, and reinforce overall immune function.*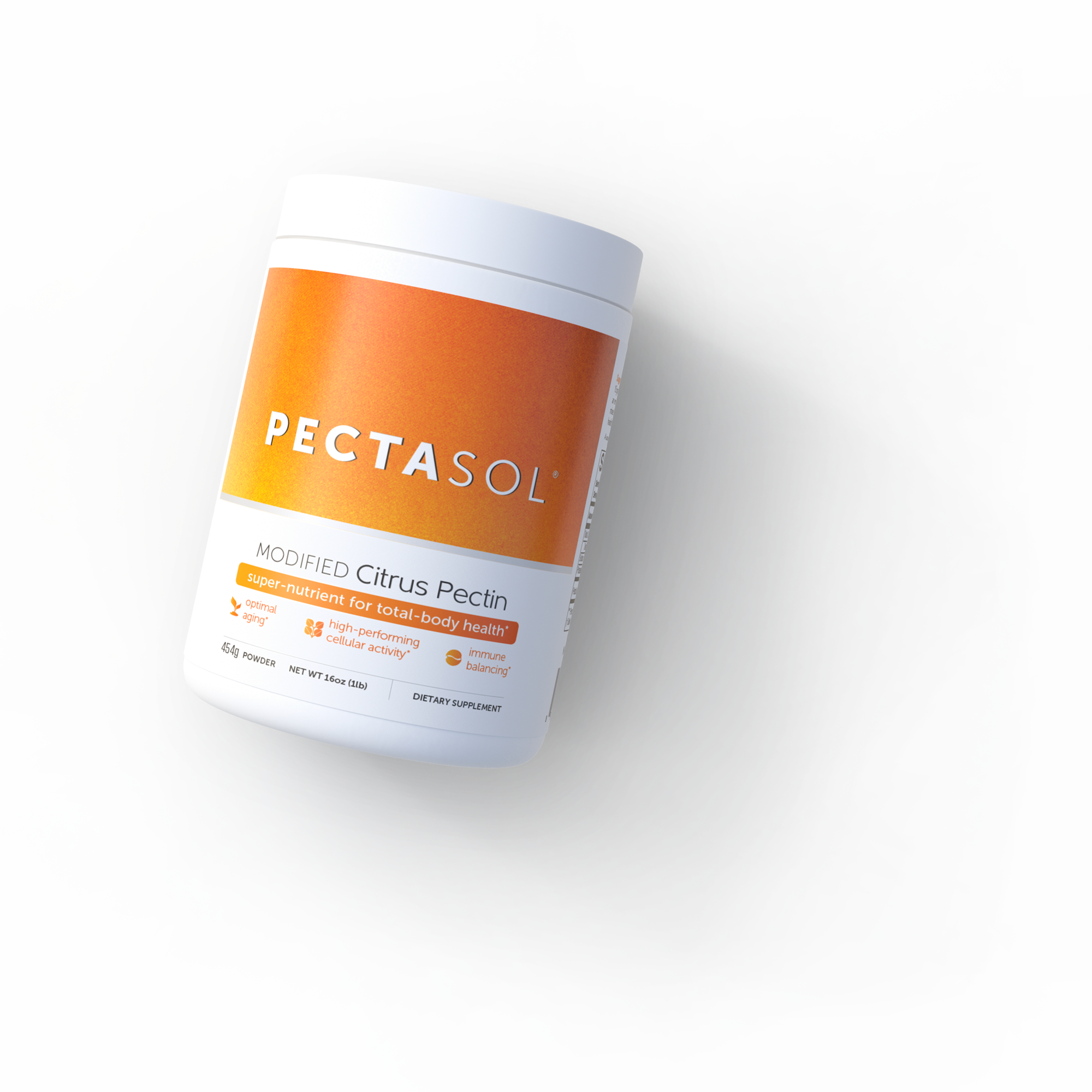 Formulated by award-winning Integrative Medicine expert and best-selling author, Isaac Eliaz, MD, PectaSol is the leading supplement for enhancing the body's most essential self-healing mechanics.
Sources:
…..Liver Injury Months After Infection. Radiological Society of North America website. December 1, 2022. Accessed Dec 10, 2022.

Visco V, Vitale C, Rispoli A, et al. Post….. Syndrome: Involvement and Interactions between Respiratory, Cardiovascular and Nervous Systems. Journal of Clinical Medicine. 2022; 11(3):524.  
Garcia-Revilla J, Deierborg T, Venero JL, Boza-Serrano A. Hyperinflammation and Fibrosis in Severe…. Patients: Galectin-3, a Target Molecule to Consider. Front Immunol. 2020 Aug 18;11:2069.  
Karsli E, Anabarli Metin D, Canacik O, et al. Galectin-3 as a Potential Prognostic Biomarker for ….. A Case-Control Study. Cureus. 2022 Sep 5;14(9):e28805.  
Saccon F, Gatto M, Ghirardello A, et al. Role of galectin-3 in autoimmune and non-autoimmune nephropathies. Autoimmun Rev. 2017 Jan;16(1):34-47.  
Hara A, Niwa M, Noguchi K, et al. Galectin-3 as a Next-Generation Biomarker for Detecting Early Stage of Various Diseases. Biomolecules. 2020 Mar 3;10(3):389.  
Laura Díaz-Alvarez and Enrique Ortega. The Many Roles of Galectin-3, a Multifaceted Molecule, in Innate Immune Responses against Pathogens. Mediators of Inflammation. 2017(8):1-10.

Odun-Ayo F, Reddy L…. J. 2021;4. 824-837. 10.3390/j4040056.

Caniglia JL, Guda MR, Asuthkar S, et al. A potential role for Galectin-3 inhibitors in the treatment of ….. PeerJ. 2020;8:e9392.  
Xu, G. R., Zhang, C., Yang H. X., Sun J. H., et al. (2020….. ameliorates myocardial fibrosis and inflammation via suppressing galectin-3 and TLR4/MyD88/NF-κB signaling pathway. Biomed Pharmacother Mar 11; 126:110071.  
Nishikawa H, Liu L, Nakano F, Kawakita F, et al. ….. Prevents Blood-Brain Barrier Disruption in Mouse Subarachnoid Hemorrhage by Inhibiting Galectin-3. Stroke. 2018 Nov;49(11):2743-2751.  
Yin Q, Chen J, Ma S, Dong C, et al. Pharmacological Inhibition of Galectin-3 Ameliorates Diabetes-Associated Cognitive Impairment, Oxidative Stress and Neuroinflammation in vivo and in vitro. J Inflamm Res. 2020 Sep 15;13:533-542.  
Eliaz I, Raz A. Pleiotropic Effects of Modified Citrus Pectin. Nutrients

. 2019 Nov 1;11(11):2619.
---