Clinical Data Highlights Benefits of ProstaCaid
As men age, prostate health often becomes a focus. Noticeable changes in prostate function can seriously affect quality of life, with impacts on other areas of health and longevity. Finding solutions to support prostate health is a primary goal in helping men stay active and strong, regardless of their age.
That's why ecoNugenics recommends ProstaCaid®—a researched prostate formula that's clinically shown to deliver broad-spectrum support. ProstaCaid is a comprehensive blend of botanicals, antioxidants and nutrients that work together to actively promote multiple aspects of prostate and urinary health in men.*
To date, five peer-reviewed studies demonstrate that ProstaCaid actively promotes prostate cellular health against aggressive prostate cells, and supports overall prostate and urinary function.*
One study showed ProstaCaid works synergistically with PectaSol-C® modified citrus pectin, resulting in up to 40% greater benefits for prostate cellular health than either product alone.*
The most recent clinical data on ProstaCaid is particularly significant, and mirrors what health providers see when using this researched supplement in their practice—that ProstaCaid is an effective strategy to support long-term prostate and urinary health in men, with broad-spectrum benefits in multiple areas.*
This retrospective clinical survey, published February 2018 in Alternative Therapies in Health and Medicine, reported on lower urinary tract function among 75 subjects. The study evaluated urinary function before starting ProstaCaid, and after two months of use.
Results showed substantial benefits in areas such as frequency of urination, incomplete bladder emptying, weak stream, and straining.*
Achieving peak prostate health doesn't have to be complicated. Research shows that simple steps such as reducing saturated fat intake, taking regular walks, and incorporating proven supplements like ProstaCaid, can successfully support prostate cellular health and promote optimal prostate function, safely and naturally.*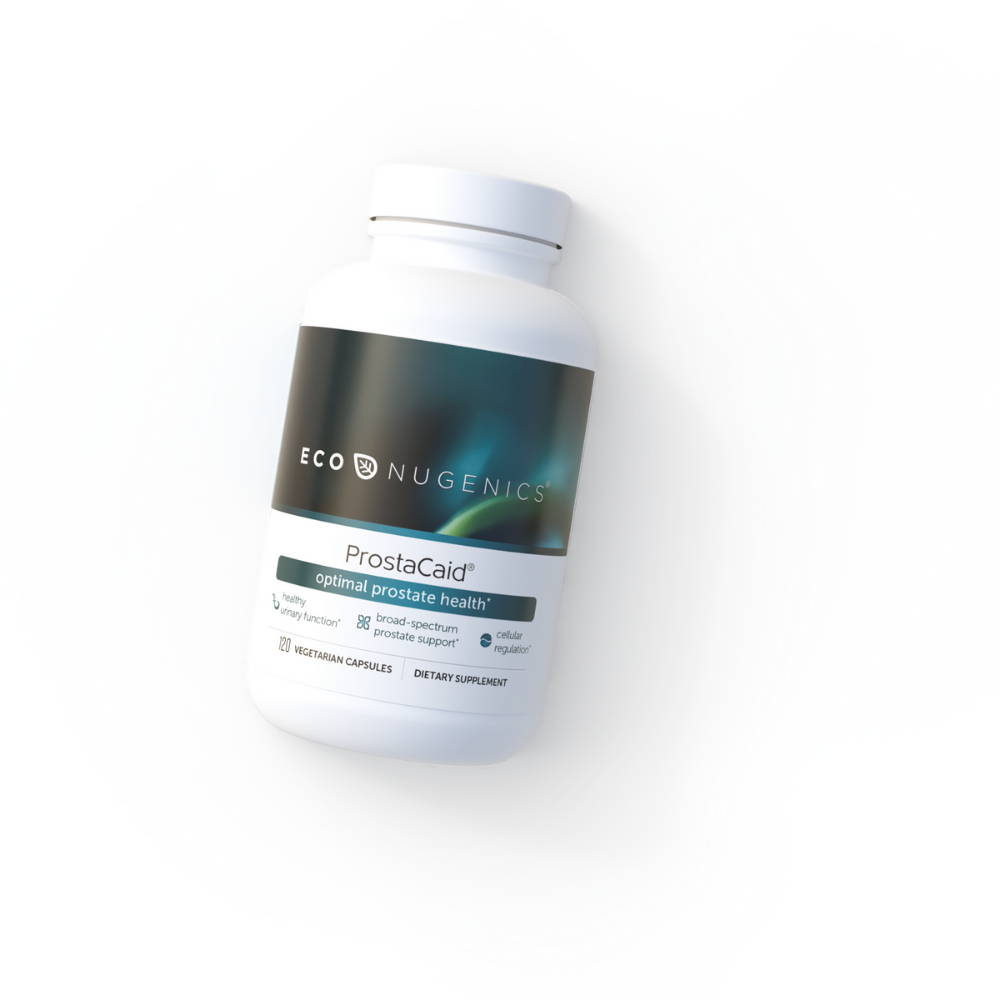 Formulated by Integrative Medicine Expert and best-selling author Isaac Eliaz, MD, this trusted prostate support supplement is backed by research for enhancing prostate health and aging for men.
---