New Research Review: PectaSol-C Key for Cardio Health
Yet another new independent, peer-reviewed publication has featured PectaSol-C® Modified Citrus Pectin as an effective solution to support healthy cardiovascular function. Around the world, scientists are increasingly interested in studying PectaSol-C—the original and only positively researched form of Modified Citrus Pectin (MCP)—for cardiovascular health and other key areas. Exciting breakthrough data continues to document the broad-spectrum benefits of this remarkable natural ingredient.*
The Most-Researched Galectin-3 Blocker
Why are independent research groups around the world so excited about PectaSol-C? Because this form of MCP is recognized in published literature as the only available agent to support against the actions of a protein in the body called galectin-3.
When left unchecked, galectin-3 can wreak havoc on organs and tissues, with some of the most significant impacts seen in cardiovascular function. Galectin-3 levels rise with age as well as specific stressors, and need to be addressed for optimal health and longevity.
And according to this fast-growing field of research, PectaSol-C Modified Citrus Pectin stands alone as the only available supplement to target galectin-3.  
Modified Citrus Pectin Stars in New Research Compilation
Published February 2020 in the journal, Immunology Research, this comprehensive review article summarizes the research on the impacts of galectin-3 in vascular function and circulation.
Importantly, the study authors emphasize that the researched form of MCP—i.e., PectaSol-C—is a classical galectin-3 inhibitor, critical in addressing galectin-3 in numerous areas of health. Because of its unique ability to bind galectin-3, PectaSol-C is repeatedly shown to safely block the actions of this rogue protein and in doing so, deliver comprehensive benefits for healthy cardiovascular function, as well as other organs and systems.*
PectaSol-C: Ongoing Research in Cardiovascular Health
In 2019 alone, five independent studies on PectaSol-C underscored its various benefits for cardiovascular health. These breakthrough studies show that PectaSol-C helps to maintain healthy cardiac tissue, promote strong blood vessels and heart valves, and support overall cardiovascular wellness.*
To date, over 50 published studies shed light on the multi-targeted benefits of PectaSol-C in supporting cellular health, cardiovascular function, metabolism, kidney health, and other areas. A growing number of researchers, practitioners, and health-savvy consumers agree: PectaSol-C's unique ability to halt the actions of galectin-3 makes it one of the most important daily supplements for long-term health and wellness.*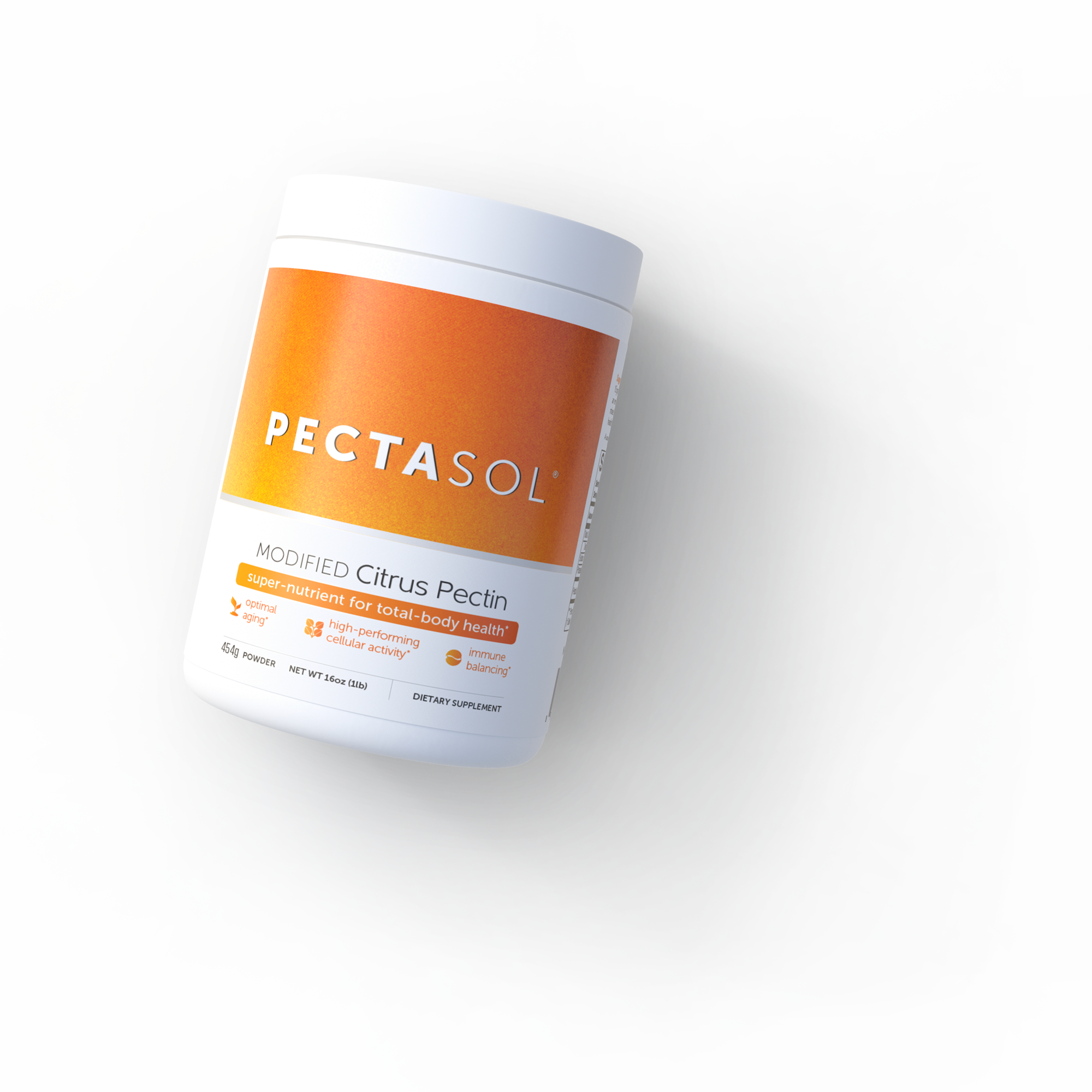 Formulated by award-winning Integrative Medicine expert and best-selling author, Isaac Eliaz, MD, PectaSol is the leading supplement for enhancing the body's most essential self-healing mechanics.
---