Welcome Allergy and Asthma Summit Attendees!
We hope you enjoyed the Allergy and Asthma Summit, and enjoyed the discussion by our founder and formulator, Dr. Isaac Eliaz.
Make sure to download your FREE PDF, 10 Simple Steps to Relieve Allergies & Asthma: The hidden Causes Behind Your Symptoms — and How to Reverse Them — our summit gift to you!
This information-rich PDF features the latest science on the complex relationship between your immune system and inflammation, allergies, asthma. Get ready to uncover the real driving forces behind your symptoms.  
Here's what you will learn from this timely PDF:  
Why gluten is problematic for most people with allergies and asthma  

Food triggers that can set off allergy symptoms  

The top three supplements to take if you have allergies or asthma  

The role of good digestion and gut health in allergy prevention (and how best to restore microbiome health)  

The best way to support your immune system if you have allergies (it may not be what you think)  

The connection between allergies and autoimmune conditions and why it matters for symptom relief
ecoNugenics' Best Seller — PectaSol Modified Citrus Pectin
PectaSol Modified Citrus Pectin, a unique nutrient derived from the pith of citrus fruits, offers a highly effective natural solution to your allergy and asthma symptoms. With more than 75 published studies and years of clinical success behind it, PectaSol has the remarkable ability to help reduce chronic inflammation — which underlies chronic allergy and asthma problems.*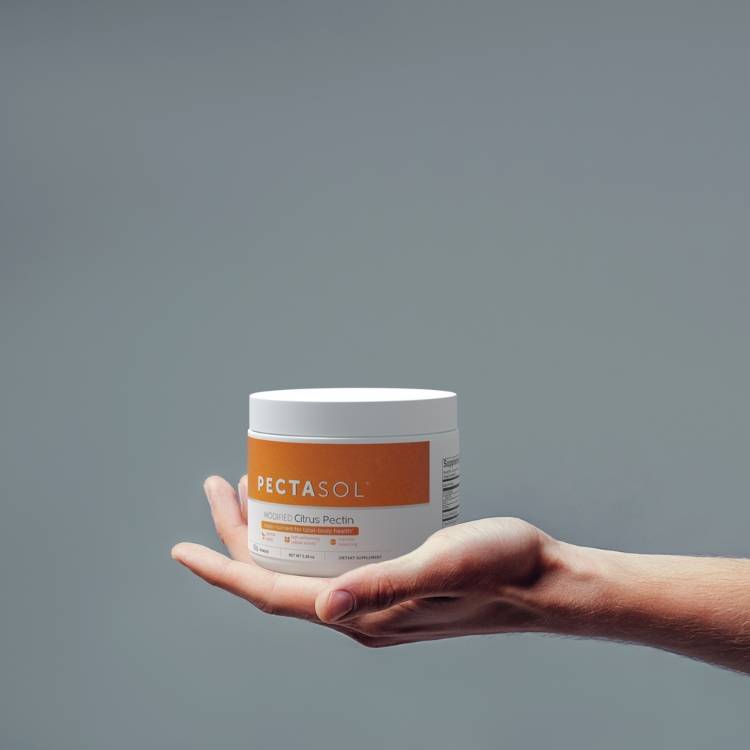 Even more, PectaSol MCP works deep within the body, restoring balance to the immune system, reducing inflammation for symptom relief, improving gut health, eliminating brain fog, and much more.*

All things crucial to your overall health and quality of life!
"I have had severe allergic reactions every day for 13 years. My eyes swell shut. My hands swell so I cannot use them. My feet swell so I cannot walk. My wrists swell so I cannot bend them. My lips triple in size, my cheeks and jaws swell, and my tongue and under my tongue. This was what I experienced daily until I started taking PectaSol Modified Citrus Pectin. I had my usual allergic reaction symptoms the first two days of taking it — but after that, I have not had any allergic reaction symptoms since. And that was two weeks ago! That is a record for me. Your product has already changed my life and quite possibly saved my life!"
— Rachael O.
"Your body will love you for taking PectaSol Modified Citrus Pectin! Every adult should take this supplement. You can feel it working from the inside out, and it does not appear to have any drug interactions. The perfect superfood"
— Danielle E.
P.S. Are you a healthcare practitioner interested in learning how the PectaSol can help you improve your patient outcomes? Click here to learn more.