Healing from Lyme Disease Summit Highlights
Thank you for attending the Healing from Lyme Disease Summit — we hope you enjoyed the event and left feeling hopeful about your recovery from this devastating illness.
Did you miss the discussion with ecoNugenics' founder and formulator, Dr. Isaac Eliaz, who spoke on "The Root Cause of Chronic Lyme: Reach Total-Body Health"?
Dr. Eliaz talked with Lyme expert and host Dr. Thomas Moorcraft about the ravaging effects of inflammation and how a particular super nutrient — Modified Citrus Pectin — works like no other supplement to dramatically reduce inflammation and kick-start the healing process.
Dr. Eliaz also explained that if you are taking antibiotics for Lyme, Modified Citrus Pectin can help enhance your results.  
Get a quick taste of what was discussed at this talk by watching this five-minute clip from the interview!
Discover more about Dr. Eliaz's comprehensive protocol for Lyme with your free PDF, The Essential Neuro-Immune Protocol to Optimize and Defend Neurological Health. This is our summit gift to you!
In this guide, you'll learn researched and clinically recommended supplements and strategies for optimal neurological and immune health — both key treatment goals for Lyme disease sufferers. These powerful natural ingredients supply critical, proven benefits for immune defense, brain function, healthy neuroinflammation responses, and much more.
To that end, we have carefully combined specific ecoNugenics' formulas that deliver multi-targeted healing for advanced Lyme support — our highly effective Neuro-Immune and Gut-Immune Bundles.
These science-backed supplement protocols — even more powerful when combined — address often overlooked factors in Lyme disease, including:
Neuroinflammation responses

Neurodegeneration

Cognitive function

Blood-brain barrier integrity

Neurotransmitter communication

Gut, microbiome, and immune balance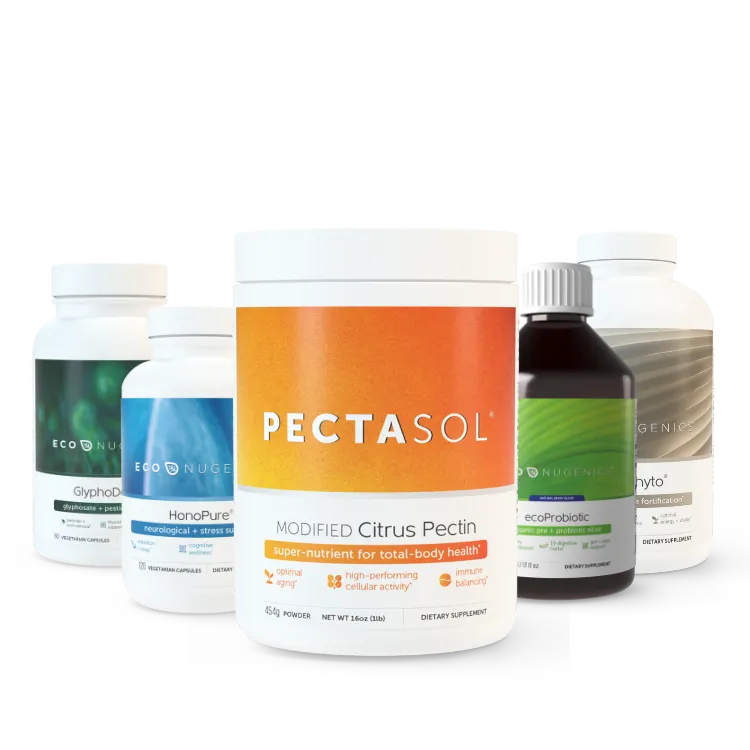 Start your journey to better health now. It is time to stop letting Lyme disease control your life — be open to the miracle of self-healing and remember that knowledge is power!
P.S. Are you a healthcare practitioner interested in learning how these formulas can help you improve your patient outcomes? Click here to learn more.