Highlights from the Microbes and Mental Health Summit
We hope you enjoyed the Microbes and Mental Health Summit! If you missed the discussion with ecoNugenics' founder and formulator, Dr. Isaac Eliaz — "The Survival Response and Microbiome Health: Dysbiosis, Leaky Gut, and Achieving Microbial Harmony" — make sure you watch the highlight reel above!
It's a 5-minute excerpt from his interviews with host Dr. Miles Nichols where they discuss groundbreaking regenerative strategies, including therapeutic apheresis and advanced detox therapies.
Make sure to download your summit bonus, The Number One Threat to Your Mental Health — our summit gift to you! This information-rich PDF features the latest science on the complex relationship between your gut, brain function, and mental health. Get ready to uncover the real driving forces behind your mood and cognitive-related symptoms.
Here is a sneak peek at what you will learn from this PDF:
How the gut-brain axis influences your mental health

The significant impact of gut dysbiosis — when unhealthy microbes outnumber beneficial ones — on brain and nervous system health, as well as normal digestive function

The best and worst foods for healing your gut — a comprehensive list with specific food recommendations  

How to reduce brain inflammation for better focus, mood, cognitive function, and more

The keys to restoring optimal microbiome balance for better mental healt
The Detox Rescue Bundle
There are two ecoNugenics formulas that are particularly effective at addressing gut dysbiosis, biofilm disruption, neuroinflammation, pesticide exposure, and mental health — PectaSol Modified Citrus Pectin, a patented form of citrus peel and pith extract, and GlyphoDetox. Together, these make up ecoNugenics highly effective Detox Rescue Bundle, a first-of-its-kind natural protocol for targeting inflammation (via a hidden root cause), removing health-robbing toxins (including heavy metals and the weed killer glyphosate), and repairing damage deep within the body.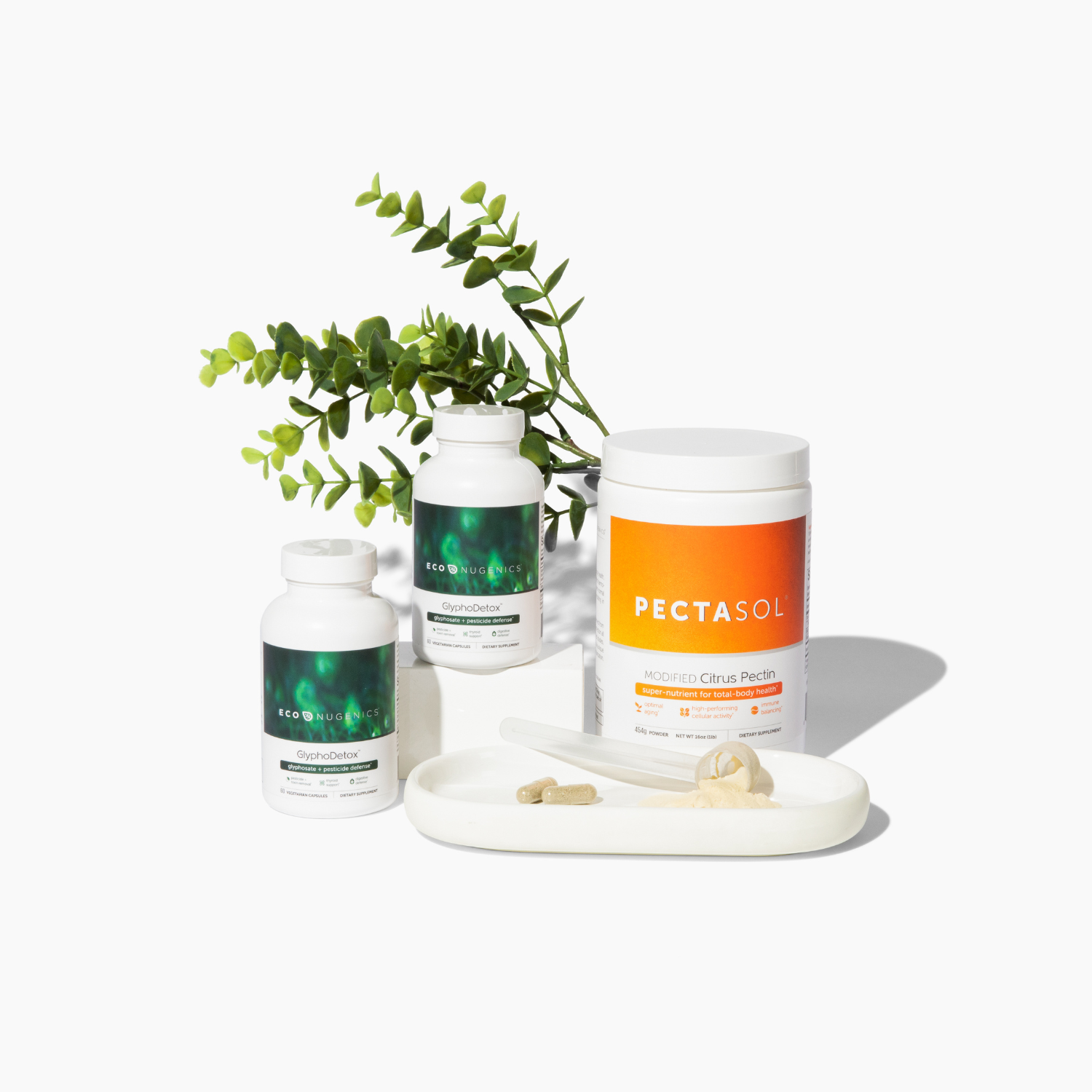 "I feel better every day after starting the Detox Rescue Bundle. My energy is back, and I'm not stuck in bed with my air purifier on. I feel like I have my life back!"
— Amber L.
"This kit is a lifesaver! My wife has Lyme disease and mold sickness and these two products have helped her immensely."
— Burl R.
P.S. Are you a healthcare practitioner interested in learning how the Detox Rescue Bundle can help you improve your patient outcomes? Click here to learn more.