The Mitochondrial Energy Summit Summit Highlights
We hope you enjoyed The Mitochondrial Energy Summit: Boost Brainpower, Energy, Resiliency and Longevity! If you have not seen the interview with ecoNugenics founder and formulator Dr. Isaac Eliaz, watch an excerpt below of his powerful discussion with summit host Laura Frontiero, FNP-BC.

Did you know that healthy cellular energy can't happen unless your mitochondria are healthy? If you have any type of mitochondrial dysfunction, your body simply can't function well because our cells affect every single part of health and wellness.
Learn how to reverse poor mitochondrial performance, resolve chronic exhaustion, and heal other health problems with the help of Say Goodbye to Fatigue with This Essential Detox Rescue Protocol: Discover the Ultimate Detox Solution for Maximum Mitochondrial Function and Total-Body Rejuvenation — our summit gift to you!
This physician-designed protocol helps address a key cause of mitochondrial problems — exposure to toxins, heavy metals, and other harmful substances, which scramble cellular signals, drive chronic inflammation, deplete energy, fuel chronic health conditions, mutate DNA, and much more.
With this PDF, you'll learn:  
How to recognize the signs and symptoms of toxic body burden and mitochondrial dysfunction so you can find multi-targeted recovery solutions and feel better faster

The most effective detox therapies that work regardless of your past health issues and level of toxicity — without causing a detox crisis or Herxheimer reaction symptoms

Why it's essential to understand and calm overactive galectin-3 — this is a pro-inflammatory "alarm" protein involved in your body's survival response that can go into overdrive

A first-of-its-kind detox formula that has been shown to help eliminate pesticides, including the harmful weed killer glyphosate, for mitochondrial repair
Health-robbing toxins are found everywhere — in our food, water, air, soil, and household products. In other words, they are unavoidable. And so are their health effects — unless you do something about it. You're probably experiencing one or more symptoms of inflammatory immune dysfunction caused by toxic body burden right now.
ecoNugenics' simple 2-step Detox Rescue Bundle addresses these key aspects of optimal detoxification and mitochondrial/cellular support. It is easy to follow, gentle on the body, and safe, providing a wealth of clinical benefits for broad-spectrum, multi-targeted support.
Summit attendees get $20+ off their first order.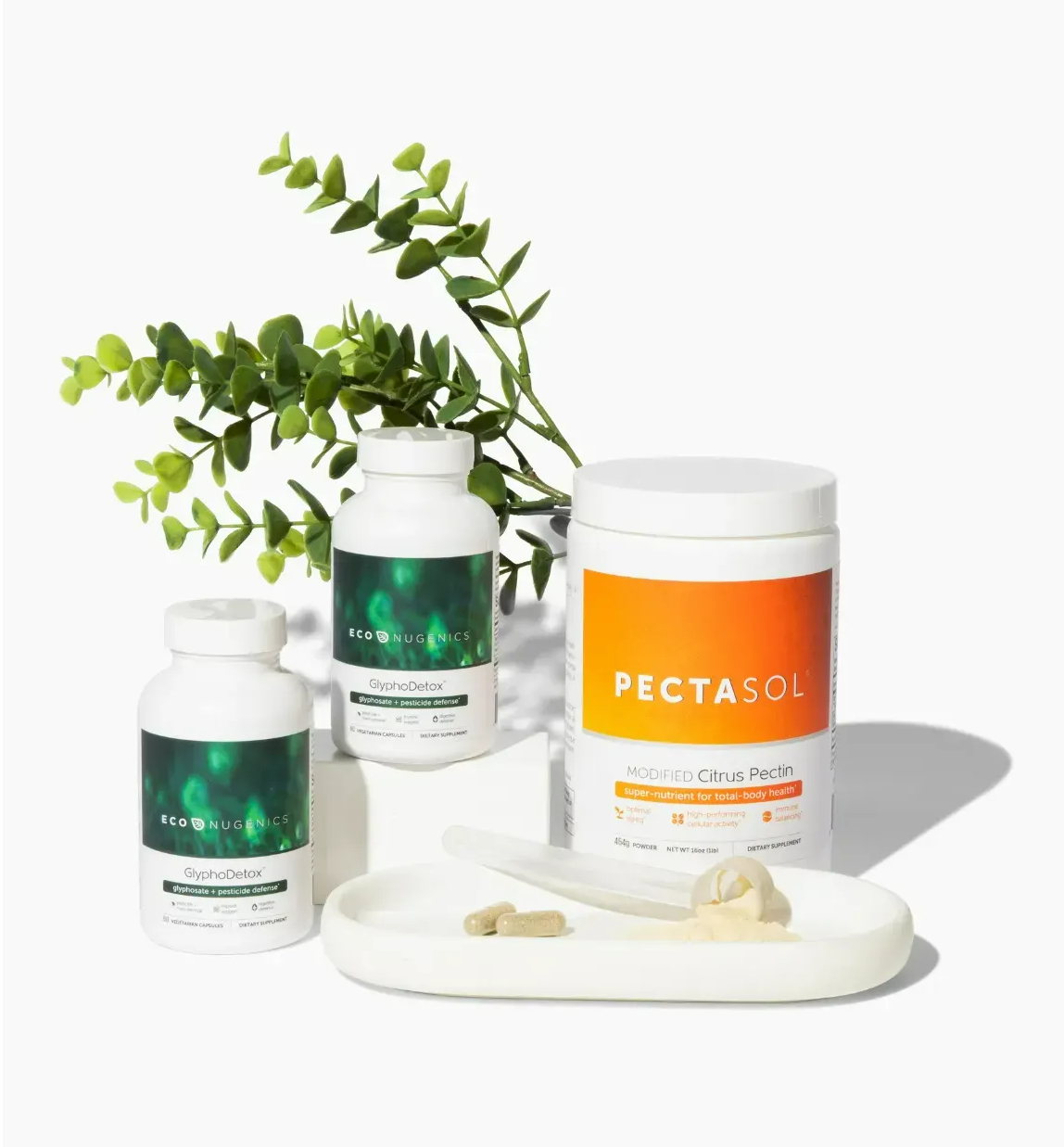 P.S. Are you a healthcare practitioner interested in learning how the Detox Rescue Bundle can help you improve your patient outcomes? Click here to learn more.