How One Daily Supplement Can Support Your Total Body Health
Is there one natural ingredient that optimizes the health of your whole body?  
An ingredient, formula or other solution that can address every area of health, and lead you to optimal wellness?  
Regardless of your health concern, you need to get to the root of it. And that's where optimal cellular performance comes in. When your cells aren't performing well, you see and feel it throughout your entire body. From premature skin aging, joint aches, and immune imbalances, to vital organ function, there's no way around it: unhealthy cells create an unhealthy body. Worse, by the time these impacts become noticeable, in a lab test or other obvious sign, they can be difficult to reverse.  
Thankfully, there is an answer. 
Science is showing that there are certain "super-nutrients" that can address your health as a whole. How? By getting to the source: your cells.  Unlike many other ingredients and compounds, these exclusive super-nutrients upgrade and optimize cellular performance, signaling and behavior.   
With over 75 published studies, and extensive, proven benefits, PectaSol modified citrus pectin is earning recognition as THE most important super-nutrient and daily supplement for achieving long-term total-body health, wellness and aging.* 
PectaSol is the miracle supplement. If you had to choose one supplement to take, PectaSol would be it! I recommend it to all my patients.
Rebecca Zambito, NP  
Wholehearted Functional Medicine 
5 Reasons You Should Add PectaSol to Your Daily Wellness Routine
Defends Healthy Cellular Function and Behavior 
PectaSol is increasingly studied by third party researchers because it's the ONLY available agent shown to block Galectin-3 in the body. Thousands of published studies over the last decade show how Galectin-3  derails healthy  cellular function and communication, with serious impacts on vital organs and systems. PectaSol enters the bloodstream and blocks Galectin-3, with extensive proven benefits for our most critical areas of health.* 


Promotes a Healthy Inflammation Response
PectaSol actively promotes a healthy, balanced inflammation response for total-body health and optimal aging.*  


Supports Antioxidant Activity
PectaSol supports antioxidant activity in the body to help combat health-robbing free radicals and oxidative stress, and keep cells, organs and tissues healthy.* 


Gentle Yet Powerful Detox 
PectaSol is proven in published clinical trials to reduce levels of toxic metals including mercury, lead, arsenic and others, safely. PectaSol's powerful yet gentle cleansing actions promote a healthy environment for cells to thrive.* 


Balances Immune Function
PectaSol balances immune activity to prevent immune overreactions, while actively defending against invaders, for long-term health and total-body wellness.*  
PectaSol Actively Supports Cardiovascular, Kidney, Brain Health and More 
The extensive body of published research on  PectaSol  speaks for itself—demonstrating the remarkable ability of this single ingredient to optimize our most critical areas of health…and make a life-changing difference.*   
Here's a snapshot of some of the top  PectaSo l studies showing widespread benefits for critical areas of health:  
Heart Health and Cardiovascular Function—22 studies 
Cardiovascular health is one area where third-party, independent researchers are scrambling to study the benefits of PectaSol. Thanks to PectaSol's unmatched ability to block Galectin-3, it is shown currently in 22 published studies to deliver powerful support for healthy heart function, vascular flexibility, circulation, healthy weight, and other measures of cardiovascular 

health.*

 

 
Gut Health—8 studies
PectaSol is an important ingredient for GI health, shown to promote a healthy digestive ecosystem, with support for GI cellular function and gut lining 

integrity.*

  

 

 
Kidney Function—7 studies
PectaSol is shown to actively support optimal kidney health, including critical defense for kidney function following overactive immune 

responses.*

 

 
Prostate Health— 6 studies
Clinical studies show PectaSol is an essential nutrient for optimal prostate health, including support for healthy PSA levels and prostate cellular 

behavior.*

 

 


 Brain and Neurological Health— 4 studies
PectaSol is shown to support cognitive function and brain health, as well as neurological comfort and 

wellness.*

 

 
Liver Health—3 studies
In addition to its powerful detox actions, PectaSol is shown actively support and defend optimal liver health and 

function.*

 
Additional research shows PectaSol's's benefits for other areas of health, including: 
Breast Health—2 studies 

Ovarian Health—2 studies 

Lung Health—2 studies 

Bladder Health—1 study 
PectaSol is so effective, health practitioners and savvy consumers world-wide are making this powerhouse super-nutrient their go-to solution for achieving next-level health and wellness.*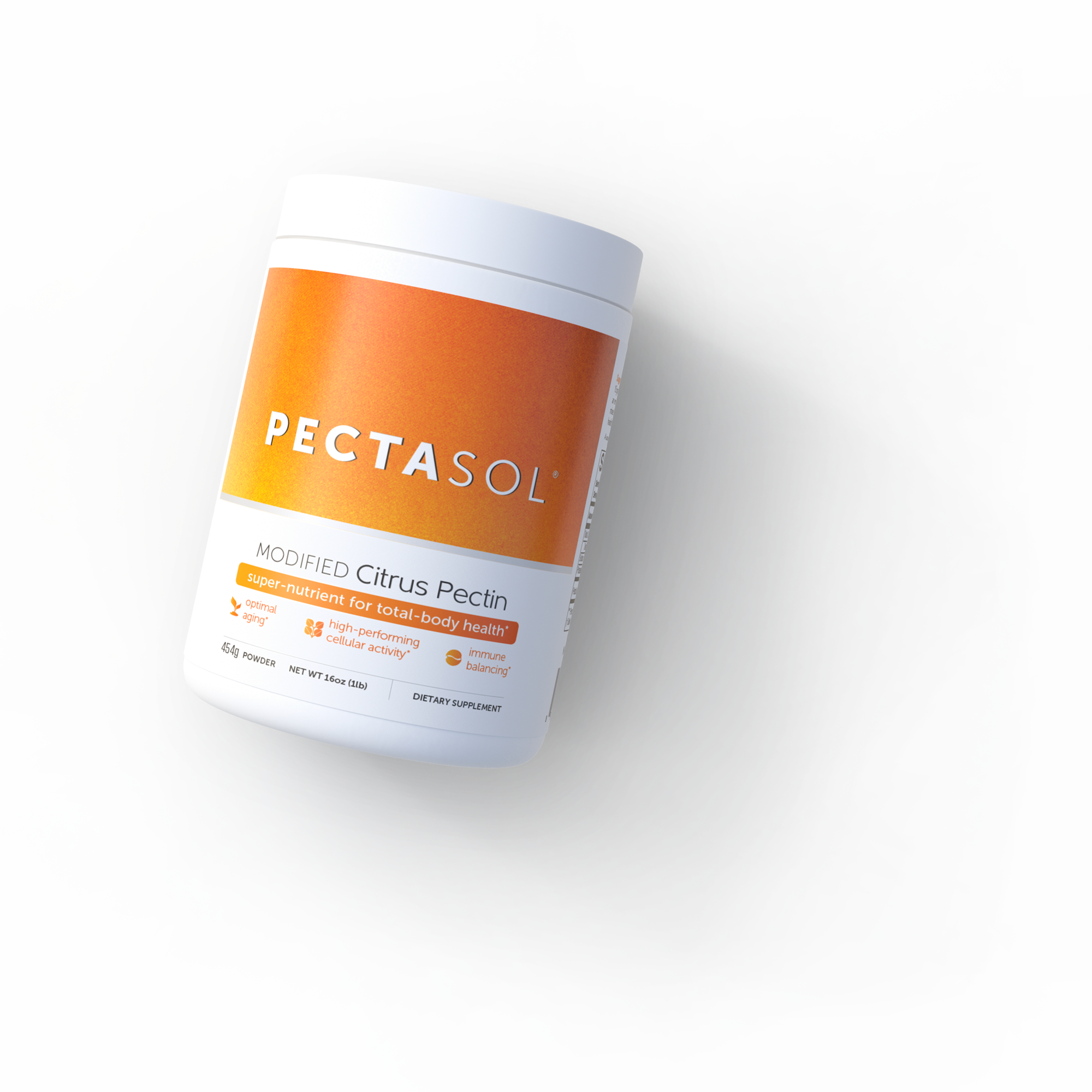 Formulated by award-winning Integrative Medicine expert and best-selling author, Isaac Eliaz, MD, PectaSol is the leading supplement for enhancing the body's most essential self-healing mechanics.
PectaSol makes a huge difference in the health and overall wellness of my patients. I'm continually impressed by how effective this product is for addressing critical areas of health and enhancing quality of life.
Sharyn Wynters, Naturopath
Healthy Living the Wynters Way   

I feel Pectasol is one of the best things you can do for your health. I have been using it for 20 years. It helps with your immune system and much more! I highly recommend it.
Joseph H. 

If you're ready to experience what total-body health feels like, it's time to support your cells to the fullest…with the original and only clinically-proven Modified Citrus Pectin: PectaSol —your super-nutrient for total-body health.*  
---