Reverse Heart Disease Summit Highlights
We hope you enjoyed the Reversing Heart Disease Naturally Summit! If you missed the discussion with ecoNugenics founder and formulator, Dr. Isaac Eliaz, make sure you watch the highlight reel above — a short excerpt from his interview with host Dr. Joel Kahn, where they discuss how a novel protein in the body can set the stage for cardiovasdcular disease.
Also! If you have not done so yet, take a moment to download your FREE PDF, 13 Evidence-Based Foods, Supplements, & Wellness Tips for a Healthy Heart — our summit gift to you.
While certain factors are beyond your control when it comes to heart health (e.g., a family history or genetic conditions), there are several natural ways to reduce your risk of disease right now.
These strategies might surprise you: For example, did you know that dehydration increases your risk of cardiovascular disease? Or, that six or fewer hours of sleep per night raises your risk of a heart attack? With the right diet and lifestyle habits, you and your heart — not to mention the rest of your body — will be in great shape.
You will learn about these and other secrets to a strong heart in our information-rich PDF:
What foods to eat — and which to avoid — for optimal cardiovascular health

How to make sure you are getting enough of key minerals essential to heart health

How to increase your circulation using natural therapies

Why managing stress is essential if you want to avoid heart health problems such as high blood pressure
You will not want to miss this vital, life-saving information. It is never too late to prevent and/or reverse heart disease — now is your time to thrive.
Formulated based on decades of clinical expertise, ecoNugenics products are created with a deep understanding of the body's dynamic healing abilities. Rather than provide a surface solution, ecoNugenics' formulas are designed to unlock your body's innate healing potential — and deliver a wealth of clinically relevant benefits to optimize long-term wellness.

Protect your heart, boost your circulation, promote healthy inflammatory responses in your body, and more with ecoNugenics' evidence-backed Healthy Heart Bundle, featuring PectaSol Modified Citrus Pectin (the original, patented form of MCP) and Padma Basic, a Tibetan herbal formula used for centuries to rejuvenate the heart.*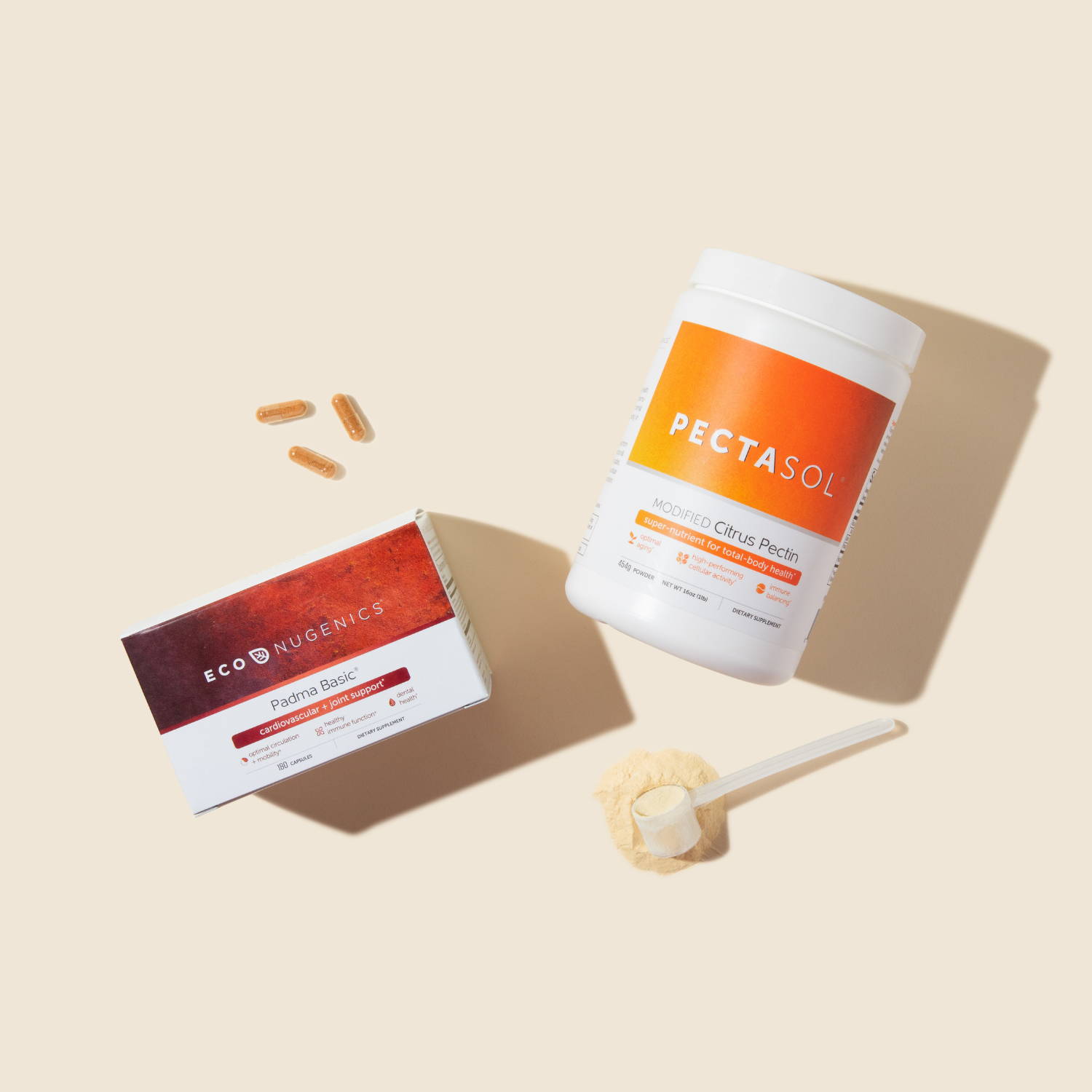 Summit attendees get special savings on their first order!
P.S. Are you a healthcare practitioner interested in learning how the Healthy Heart Bundle can help you improve your patient outcomes? Click here to learn more.