Healthy Summer Recipe: Fruit Superfood Smoothie
What's your favorite summer recipe? When the summer season begins, there's a turn to healthy, nutritious ingredients, cooling, light foods, and fresh fruits. While there's tons of delicious summer recipes and healthy ways to get your nutrients, a fun and easy way to get some extra support in with your fruits and vegetables is in a smoothie. Whether you go savory or sweet, a smoothie is an easy way to get a ton of healthy nutritional and natural total-body benefits in one quick and easy drink.  
What are the Health Benefits of a Smoothie?
Smoothies are a go-to weight loss recipe favorite due to their versatility, healthy ingredients, delicious flavor, and filling nature. Depending on the ingredients you choose, a smoothie can provide various health benefits and nutritional essentials like daily servings of fruit and vegetables, fiber, protein, and natural sugars and fats. If you use whole milk vs a nut-based or dairy-free milk like almond milk or coconut milk, or a yogurt instead, your smoothie's fat content will vary.  
Smoothies can help with digestion, provide immune balancing benefits, and boosts antioxidants that help your body defend and protect itself against health risks and threats. You can also add in natural supplement powders and protein powders full of super-nutrients and healthy minerals that provide you with extra benefits and support for your body to function at its best.  
Smoothies make a great healthy breakfast or meal replacement, when packed with fruits, leafy green vegetables, and natural fats like avocado smoothies or cacao. You can go savory with a green smoothie with spinach and celery, or try a sweet summer smoothie like strawberry banana, all while getting multiple sources of your daily nutritional needs.  
Healthy Summer Smoothie Recipe
Here's an easy and delicious healthy smoothie recipe that's perfect for summer (and indulgent too). Plus, it's packed with superfoods, a powerful super-nutrient, and functional mushrooms, that help optimize every part of your body. 
Chocolate Black Tahini Superfood Smoothie
Recipe from brennamaywellness 
"This smoothie is full of medicinal mushrooms fermented fruits (think all the antioxidant benefits but keto) and sesame and sunflower. I have boosted it with a powerful immune modulator, modified citrus pectin, as the clinical studies on it are spectacular." - Brenna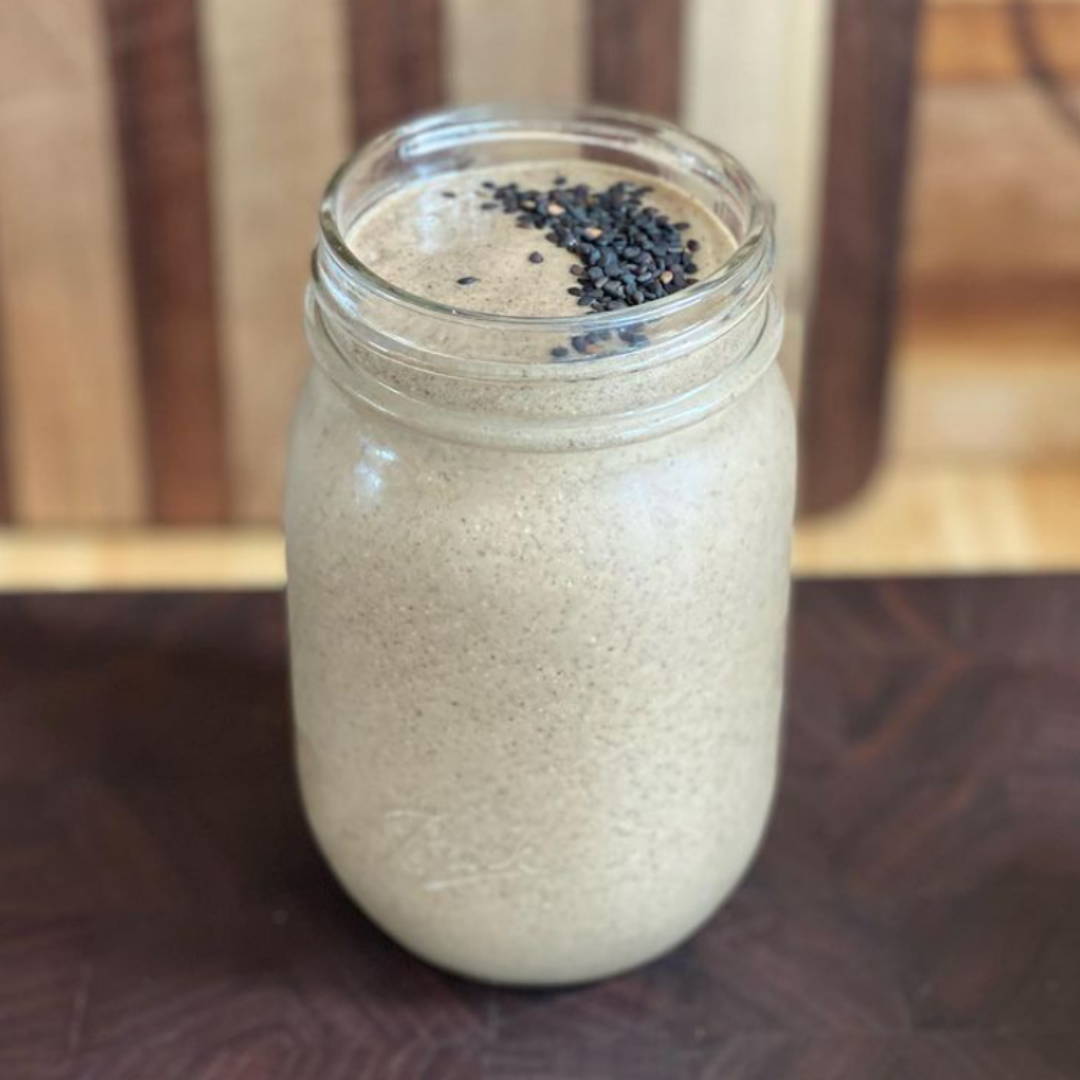 Ingredients:

1 cup ice 
1 cup filtered water 
1/4 cup avocado 
1 Scoop of a Chocolate Protein Powder or Chocolate Bone Broth  
1 scoop of a Mushroom Formula Blend 
1 tsp of Fermented Fruits 
1 tbsp organic black tahini 
1 Tbsp sprouted sunflower seeds 
1-2 tbsp coconut kefir yogurt (or dairy, dairy-free, yogurt source of your choosing) 
1 Scoop of PectaSol Powder 
1 Tbsp chia seeds (optional) 
 
Instructions:  
Place all ingredients into a high-powered blender and mix until smooth.  

Pour and enjoy!  
As Brenna says, "I have been adding modified citrus pectin from ecoNugenics as it is an extremely powerful immune modulator, detoxifier and supports cardiovascular and cellular health." 
Need more ideas? Check out her Instagram and read healthy BBQ tips for your summer cookouts.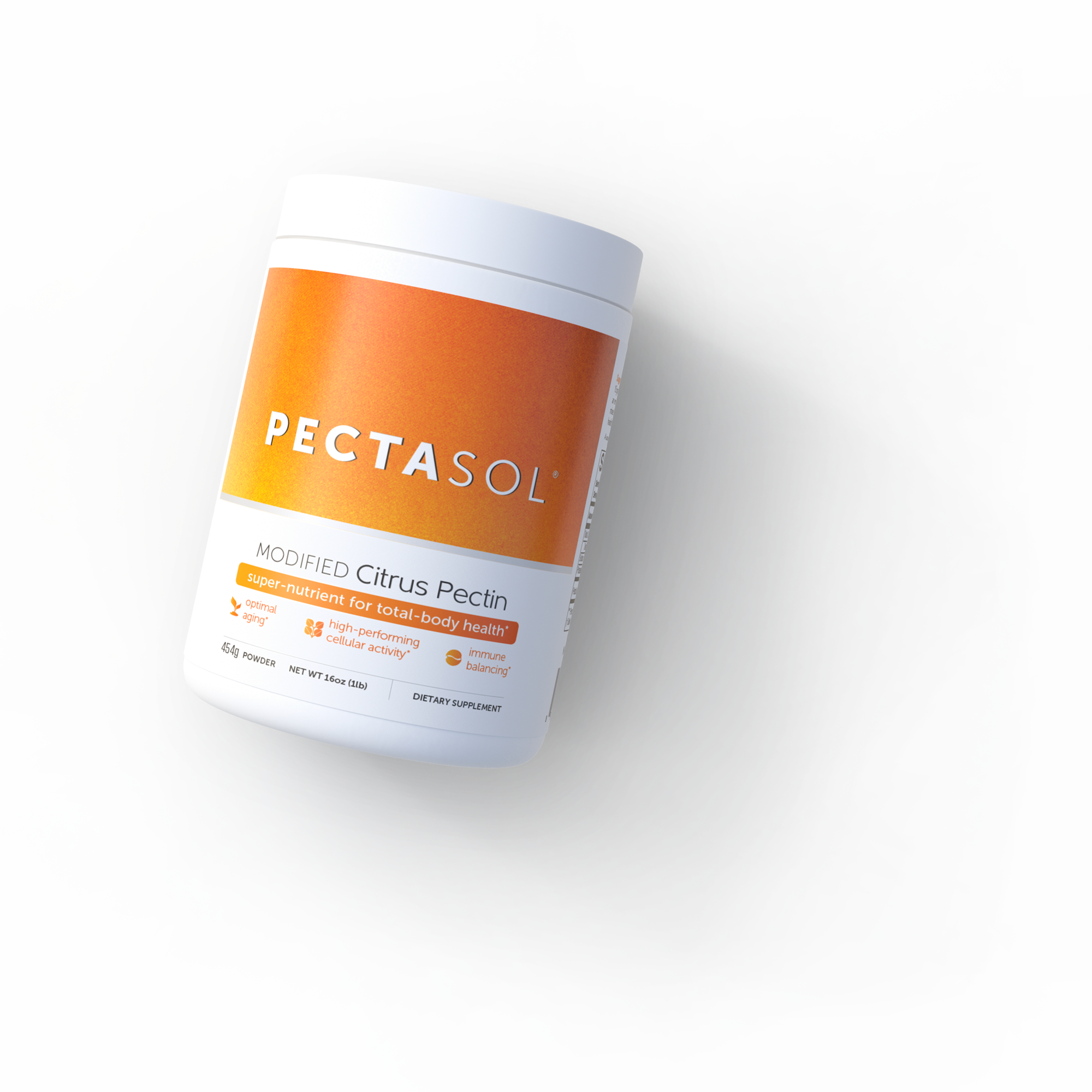 Formulated by award-winning Integrative Medicine expert and best-selling author, Isaac Eliaz, MD, PectaSol is the leading supplement for enhancing the body's most essential self-healing mechanics.
---